Leptospirosis and Lyme Disease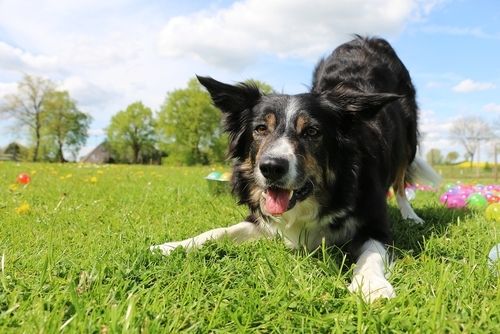 Recently, Leptospirosis and Lyme Disease have become more commonly diagnosed in this part of the world.Luckly, vaccinations to provide protection are available, but not every dog is high-risk so we will discuss your dog's lifestyle to determine specific vaccination recommendations for your dog.
The bacteria, called Leptospirosis, can cause kidney and liver disease in dogs. Lepto is not only deadly, it is considered a zoonotic disease which means it can spread from your dog to you.If your dog does not have protection from the vaccinationand is at risk, be certain to protect yourself, recalling this especially if you clean urine after your potentially infected dog has accidents!
Leptospirosis transmission categorizes risk exposure to both you and your dog. Bacteria causing diseaseare often located in water and moist environments. It is spreadviaan affected animal's urine. Raccoons, rodents, and other wildlife have been known to transmit these bacteria. Because Leptospirosis is so dangerous, we recommend vaccinating all dogs who spend time outside, especially if wildlife frequents the region. Dogs who hunt are especially at-risk for the disease.
Lyme disease is another problem in this area. This has happened because people havemoved into and spend recreational time in habitats that promote tick life cycles. Ticks that are thriving in these areas are more accessible to us and our dogs. Ticks transmit Lyme disease via their bite which can cause dogs, or people, to have lethargy, stiffness and lameness. In some cases, the lameness is so severe, the dog cannot even walk!
Preventing Lyme disease is much easier than treatment, so we are strong advocates of vaccination! We also recommend year-round tick and flea prevention to help prevent exposure to tick bites that may transmit Lyme disease.
If you have questions regarding your dog's risk for Leptospirosis or Lyme disease and whether your pet should receive protective vaccines, please feel free to contact us. Alternatively, at the time of your dog's wellness exam annually, these vaccines can also be discussed and instituted if your lifestyle has changed since previous visits. In the meantime, be sure to use flea and tick preventatives to protect your pet year-round.